Suzuki Motor Campus Placement November 2022
Suzuki Motor Campus Placement 2022 | Freshers | ITI Pass | Trainee | November 2022 |
Company Name :- Suzuki Motor Gujarat
SUZUKI MOTORCYCLE INDIA PRIVATE LIMITED is a subsidiary of Suzuki Motor Corporation, Japan where in we are having the same manufacturing philosophy of VALUE PACKED PRODUCTS right from the inception. SMIPL will be manufacturing two wheelers best suited for the valuable Indian customers covering all segments.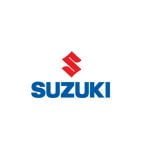 Plant area and production capacity Wehave installed our manufacturing plant in Gurgaon (Haryana) having the annual capacity of 7,50,000 Two Wheeler P.A. Total land area of the facility at Gurgaon is 37 acres out of which the present plant is constructed in an area of 10 acres of land. The remaining area is left for land development and future expansion.
Company Website :- www.suzukimotorcycle.co.in
Position :- Trainee
Job Location :- Gujarat
Salary :- स्टाईपेंड 16900/- प्रति माह(कैंटीन / डारमेट्री सब्सिडाइज्ड रेट पर उपलब्ध है)
Qualification :-
Electrician, Fitter, Diesel Mechanic, Turner, Motor Mechanic, Welder, Painter (General) Tool & Die Maker, Plastic Process Operator, Machinist, Tractor Mechanic, COE (Automobile)
ITI(NCVT/SCVT) 2017, 2018, 2019, 2020, 2021 एवं 2022 में उत्तीर्ण अभ्यर्थी ।
Required Documents :-
रिज्यूम/बॉयोडाटा
मैट्रिक का मार्कशीट
ITI का मार्कशीट
पासपोर्ट फ़ोटो-4
आधार की फ़ोटो कॉपी।
Campus Interview Details :-
Campus Interview 1 :
Date – 09th November Test / 10th November Interview
Time – 08:00 AM
Venue – सुजान आई.टी.आई., रसलपुर, चाकंद रोड, गया (बिहार
Registration Link :- Click Here 

For More Details : 

Click Here
Campus Interview 2 : 
Date : 13 November 2022
Time : 09:30 AM
Venue : Satpuda ITI Itarsi, Madhya Pradesh

For More Details :

 Click Here
Disclaimer :- This material or information has been placed on our website for the convenience of our visitors. Kdinfohub.com does not guarantee or give any kind of assurance or authentication for the above said job posting. Candidates are requested to verify on their own. do not Pay Any Charges FOR THE.